HELP PROTECT AND ASSIST
Acura Safety Features & Ratings
ZERO-COLLISION SOCIETY

We've always taken risks, but we have a vision to eliminate them on the road. It's our goal to ultimately create a zero-collision society with our sedans and SUVs.
COLLISION MITIGATION
The Collision Mitigation Braking System™ can alert you to obstacles detected ahead. Using both radar and camera, it's programmed to provide visual alerts when it determines a crash is possible - and if you don't react, it can automatically brake for you.
Part of AcuraWatch™. Standard on every Acura sedan and SUV.
KEEPING YOUR DISTANCE
Driver-assistive technologies are moving us closer to a future of fewer crashes and injuries. From Adaptive Cruise Control to Lane Keeping Assist System* - we put people first in an unpredictable world. Part of AcuraWatch™*.
Part of AcuraWatch™. Standard on every Acura sedan and SUV.
SEE WHAT'S AHEAD
Our Jewel Eye™ LED headlights offer more than a look that's distinctly Acura - they're part of our commitment to helping you get there. The whiter, brighter LEDs, combined with fog lights and auto-dimming capabilities, provide clarity for almost any condition that may come into view.
SAFETY IS PERSONAL

When we say "think of drivers first", we mean it. So when we get letters of thanks and appreciation for our safety, we take them to heart. We put them in a scrapbook. We look at them often. And we remember exactly why we do what we do.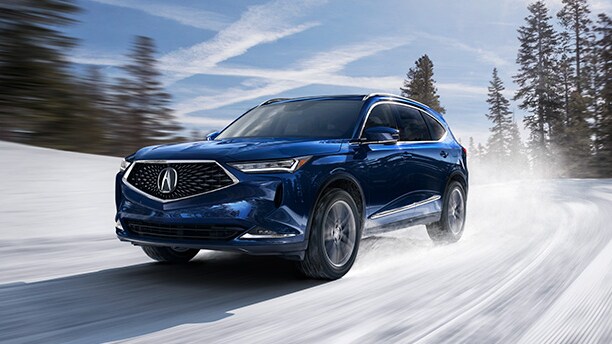 Vehicle Stability Assist
In wet conditions, standard Vehicle Stability Assist can reduce the dangers of over- and under-steering and loss of traction, reducing torque and applying brake pressure to each wheel as needed. The adjustment is so quick that you may not even notice it's happening - but when you arrive safely, you'll be happy it was.
Standard on every Acura.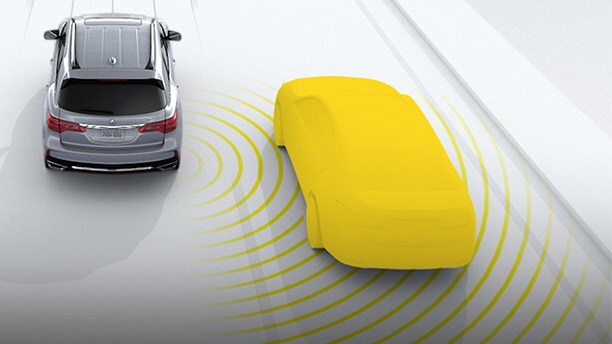 Blind Spot
Because roads can put you on the defensive, our Blind Spot Information system* is there to improve your situational awareness. The system's indicators and warning beeps help you to be more cautious with every move.
Standard on every Acura Sedan and SUV.
INHERENT STRENGTH
Our unrelenting mission to help keep you safe inspires technologies as innovative as they are effective. Protection is at the heart of Acura design. After all, an Acura can be replaced. Our drivers cannot.
ACE™ Body Structure
Our Advanced Compatibility Engineering™ (ACE™) body construction is designed to help reduce and disperse force in front crashes involving virtually all car sizes. You get rigidity where it's needed and strategic crumple zones to help protect occupants inside.
Standard on every Acura.